Karcher Professional Wash Systems , is your floor care and pressure washer solution for best-in-class service and maintenance programs. For additional information, call us at 1-800-865-6025
Depend on quality commercial equipment repairs with Karcher Professional Wash Systems . No matter how big or small your repair is, we offer dependable support for all your equipment needs and are here to provide you premium service to get your machinery back to functioning effectively.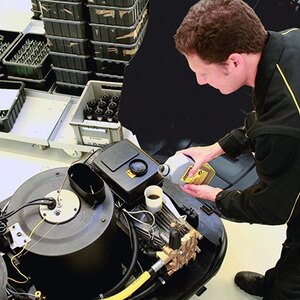 The

Karcher Professional Wash Systems

promise
If you work with professional cleaning machines, then you have to be able to trust that your fleet is fully ready for use at all times. That's why you need a partner who offers you more than just equipment: reliable cleaning machines, advanced technologies, expert consulting and training are essential. Additionally, you need a service provider that leaves no stone unturned: with fast, reliable operational service on-site; with all of the necessary tools, spare parts and wear parts; and with ideally tailored packages for inspection, servicing and full service. Karcher Professional Wash Systems : A service that gives you security. That's our promise!
Our service offering is unique
Preventative maintenance packages
Tailored service agreements
On-site repairs
Spare parts and accessories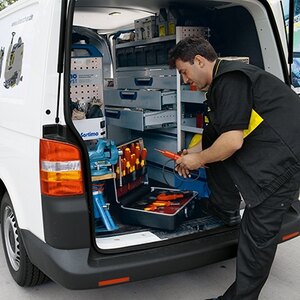 Keep your equipment up and running
Karcher Professional Wash Systems offers a wide range of maintenance programs for your fleet. Utilize one of our many packages and your equipment's life will not only be extended, but it will also reduce your downtime costs.
Meeting your needs
Every preventative service package includes inspections, timely maintenance and efficient repairs. The benefits of regular servicing go beyond just regulations. Functional reliability and availability are important factors that form the basis for the level of safety needed by modern cleaning service providers.
Click here to learn more about Karcher Professional Wash Systems 's preventative maintenance packages or contact us for more information:
Tel: 1-800-865-6025
BECAUSE YOUR TIME IS VALUABLE.
Before Kärcher Fleet, you had little insight to the condition of your equipment. Without checking the hour meter on the display, you had no idea how much it was actually being used. Without walking
through the facility, you did not know where it was even located. To determine any of these specifics, you had to leave your desk, find the machine and verify these things on your own.
Managing your assets with Kärcher Fleet provides all your machine information at your fingertips at any time. From your office, home, or any location with an internet accessible device, you will know
how many machines you own, where each machine is located, the condition of each machine, and exactly how much it is being used daily to perform the required cleaning tasks. Instead of traveling from
site to site, simply check on your equipment when it is convenient for you, all in only a few minutes.
With Kärcher Fleet you can reduce the amount of time you worry about your assets, and you can
spend that time focusing on the management of your employees and optimizing your business.